Microblading at Afterglow Laser Spa

Take a look at our Microblading clients in our photo gallery. Interested

in reading some reviews? Check out our reviews on facebook!
Why should you

get Microblading

done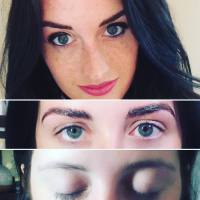 Like many, you may be t
ired of penciling them on, rubbing them off, or over tweezing because you're not sure where to pluck. And, with all that effort, you're just not getting the look you want. That's when most people turn to a Microblading Technician. But, choosing the right technician can be scary. This is your face, after all.
The founder, Cara Lee, is a Certified Microblading Technician and an Esthetic Laser Technician, lending to her extensive knowledge of the skins anatomy.  She has also been a Licensed Hair Colourist for 15 years, which gives her an edge over many technicians when it comes to understanding colour theory. Furthermore, our facility is fully insured for permanent makeup procedures, we take great care in contamination control, and purchase canadian made pigments from the Micropigmentation Centre, in Toronto. 
Cara Lee is an artist at heart and loves to serve her clients, making them happy with their results. She personally contacts her clients, throughout the healing phase to ensure their needs are met, that they feel at ease and are cared for. You can check out her client reviews on our facebook page  & see what her clients have to say about her work and customer service.
What NOT to expect from Microblading:
This procedure will not give a solid look like that of a penciled in brow, but once healed, makeup can be applied much easier, and in an easy to follow shape that is there all of the time. It is not an eyebrow hair extension, and your own eyebrow hair growth, and colour of the hair will not be affected by this procedure. Normal brow maintanance can be continued after the healing phase is complete (about 7-10 days).

How is Microblading applied?
By using a single-use, multi-pronged blade, iron-oxide pigment is embedded into the upper layers of the dermis, just below the epidermis layers of skin that constantly slough off. This makes it long lasting, but not permanent.​​ It is a temporary tattoo of the eyebrows, lasting between 1-3 years. It is a custom design, mapped out by using specific points on the face, and when completed, looks like individual hair strokes. 

Also known as:
Microblading has also been known as Feathering, 3D Embroidery Eyebrows, & Manual Method Eyebrows.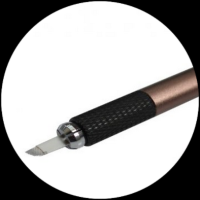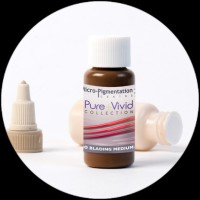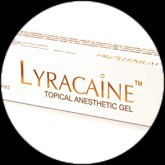 How it feels:

Microblading is a different sensation than that of a traditional tattoo. It feels more like a scraping, or scratching sensation and can sound like velcro. The eyebrow area is a sensitive spot as well, so, while it is tollerable, individual pain tollerance makes it so that some people can handle it seamlessly, and others are more sensitive. 

The Pain Scale:
At Afterglow Laser Spa, we will ask you repeatedly throughout the service where you are on a pain scale of 1-10, 1 being nothing, and 10 being the most painful.
Most clients report levels 3-5 as their pain level, varying throughout the procedure. Clients who have decided to take over-the-counter pain meds before their service always report lower on the pain scale, (always consult your GP before taking any meds).

Our goal for your pain level:
At Afterglow Laser Spa, we want to keep you below level 4 during your Microblading procedure. We have sought out high quality topical anesthetics. Typically, we use 5% Lyracaine, this is always applied, and absorbs for 30 minutes before begining our procedures. We also have 15% Xylenor on hand, for those who are surpassing a 4 on the pain scale.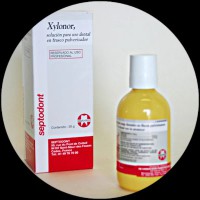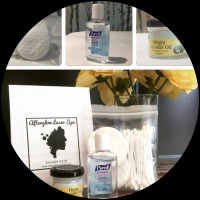 Full Service Microblading Session: $375 + HST
Included in the price:
- the first visit (3-4hrs)

- the second visit, (2-3hrs) a mandatory touch up booked at 4-6 weeks after your first visit.

- an aftercare pack with organic coconut oil and other items for maximum pigment retention

- aftercare forms pack to take home.

- a direct cell number to call at anytime, if you have any questions during the healing phase
Colour Refreshers: $175 +HST
- one full session (3-4hrs)
- a direct cell number to call anytime during the healing phase
​Additional Sessions: $100 +HST

- one full session (3-4hrs)
- a direct cell number to call anytime during the healing phase.
**this service is for those who have more work needed than usual. It can be done after either a Full Service Session or Colour Refresher for those who have longer between Refreshers than usual.
* Consultations are always FREE
​
* We accept cash, Visa or MasterCard, we DO NOT have debit.

Please set aside 2-3 hrs for Full Service & Refresher Appointments 

& 2 hours for Touch-ups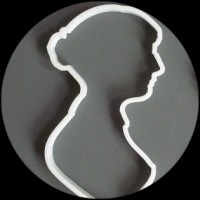 At Afterglow Laser Spa, you will never get a "cookie-cutter-brow". We are very detailed, and

do not use a stencil, as both sides of the face are rarely the same. We like to say that your eyebrows are sisters, not twins!

We do not rush the process. We always make sure the client is happy before proceding.  

**Did you know? Some places skip out on topical anesthetic in round one, to save time and money. We will never skip this step for our clients.